Burning questions? We have answers.
How to define the relationship among your new business partners? How do you decide whether, when and how to raise funding? What kind of funding is right for your company? How do you do business with a much larger, more well-financed company and still protect your intellectual property? How do you incentivize and retain your growing employee base?
We can help. Our lawyers have worked with entrepreneurs to find the right answers to questions like these for decades. This depth and breadth of experience allows us to help you arrive at a solution that gets you what you need and positions your company for the growth and success you are working so hard to achieve.
Duane Morris Venture Vision™ (DMVV™)
DMVV™ provides entrepreneurs, start-ups, early-stage and emerging growth companies with an opportunity to introduce their companies, present their business plans, and discuss financing needs. At DMVV™ meetings, held in Duane Morris offices around the country, emerging company management teams connect with attorneys actively involved with emerging companies, venture capital and private equity firms, while leveraging the firm's geographic scope and access to a broad range of funding opportunities.
DMVV™ Presenter Spotlight
Entrepreneurs, management teams of emerging companies and venture capital funds seek to balance their need to raise capital with preserving long-term business goals and flexibility. They look to outside counsel as much for business advice as for sound legal counsel. Understanding those business and legal needs in a way that translates to emerging companies is critical to the working relationship between an emerging company and its counsel.
Emerging Company Pricing Plan
Duane Morris is committed to attracting and engaging growth companies. We have developed an alternative fee program for companies that meet specific viability criteria.
Company Spotlight

Lithio Storage is working on fabricating the next generation of flexible and safer batteries containing our patent-pending gel electrolyte. The Lithio battery is safer than current options, cost-competitive, scaleable and can be customized for a given device. [Source: Lithio Storage]
Sponsored Events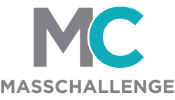 Business keeping you awake at night? Let us guide you.
How do you identify and protect your most important intellectual property? How do you create value that customers, investors and lenders will recognize? What do you do with a business partner who wants to move in a different direction? How do you manage when you are suddenly not alone on your board of directors? Why are term sheets written in a foreign language and what does all that stuff mean? What changes do you have to make when your company has grown much faster than you expected?
We work and strategize with and advise growth-oriented, entrepreneurial companies on issues just like these all day, every day. We find solutions for a living.
Moving to the next level.
Buying? Selling? Dividend recap? IPO? Can't decide? We can assist. Our lawyers understand that knowing which path to take is at least as important as knowing what to do once you're on it. We can help you understand how the decisions you make for your company today can impact your growth and value down the road. Once you have chosen a path—whether a simple sale or complicated multi-party international financing—our lawyers have the experience and business acumen to get your deal done.
We are here for you . . . because it's all about you.
We have developed many relationships over time with top tier lenders, investment banks, venture capital firms, private equity firms and their portfolio companies, emerging and middle market companies, large and small cap companies as well as individual investors and entrepreneurs. We have offices across the U.S., in London, Singapore and Vietnam. We are more than 800 world class lawyers who practice in the areas of the law that affect your business, such as corporate, securities, finance, tax, IP, labor and employment and litigation.
We text, we tweet, we email, we call and, yes, we even still meet in person—because we understand the importance of looking people in the eye and we know that some issues cannot be resolved in 140 characters or less. In a world that wants all solutions to be swift and simple, we help you answer the hard questions thoughtfully and meaningfully.
For More Information
For additional information, please contact Kathleen M. Shay or any of the practice members referenced in the Attorney Listing.
Duane Morris Venture Vision™ (DMVV™)
When is having over 800 lawyers a good thing? When they're with Duane Morris and can help you connect with a worldwide network of clients and contacts. That's why we developed Duane Morris Venture Vision™. DMVV™ provides entrepreneurs, start-ups, early-stage and emerging growth companies with opportunities to introduce their companies, present their business plans and discuss financing needs in front of a geographically diverse audience. We hold DMVV™ events in our offices around the country and invite our colleagues, clients and contacts to participate in person and by video conference from any of our 29 offices. We believe in helping our clients build their network by opening ours.
Company Spotlight