Duane Morris manages its diversity and inclusion program with the objective of utilizing the best talent worldwide in solving legal problems. The firm recruits a diverse pool of lawyers that collectively possess an awareness of cutting-edge 21st century issues—legal, social and economic—for which clients require solutions. Because diversity management is integral to the core business of our management and each of our practice groups, our programs for the recruitment, retention and promotion of historically minority groups will continue and grow. The firm's attorneys and its leadership believe in accentuating the added value that diverse attorneys possess and generating profitable new business opportunities from this added value.
To learn more, please contact Joseph K. West, Duane Morris' Chief Diversity and Inclusion Officer.
Diversity and Inclusion Retreat
Each spring, diverse attorneys, firm leadership and others from across the country attend the annual Duane Morris Diversity and Inclusion Retreat to share their experiences at the firm and delve into topics including retention issues, Q&A sessions on matters that affect minority attorneys and panels on marketing and business development strategies. The 2019 retreat was held on May 3 and 4, and featured the theme "Duane Morris of the Future: Making Today's Diversity Challenges Tomorrow's Strengths." Panels included:
Neurodiversity: What It Is and Why It Matters
Moderator: Manita Rawat, Partner, IP
Panelists:
Jamitha Fields, Vice President, Development & Client Services at The Paley Center for Media and former Vice President of Community Affairs, Autism Speaks
Linda B. Hollinshead, Partner, ELBI
Jose Velasco, Vice-President of Operations and Strategy and Global Co-Lead for the Autism at Work program, SAP
James Wellons, Chief Legal Officer, Bancroft Neurohealth
Standing Out from the Pack: How to Catch the Attention of In-House Counsel
Moderator: Oderah Nwaeze, Associate, Trial
Panelists:
Angela Frazier, Cox Communications
Brandon Harrell, Vice President, Head of Legal & Business Affairs, Philadelphia 76ers
Raina Jones, Director & Senior Counsel, Law Department, Discover Financial Services
Wyatt Robinson, Vice President and Assistant General Counsel at JPMorgan Chase & Co.
Fireside Chat
Michele Coleman Mayes, Vice President, General Counsel and Secretary, New York Public Library
Joseph K. West, Trial Partner and Chief Diversity & Inclusion Officer
Breaking Out of the Mold: Brainstorming Retention Solutions for a New Era
Thomas G. Servodidio, Vice Chairman of the Firm
The Future of Business Beyond Borders—How to Develop, How to Manage
Moderator: Valentine A. Brown, Partner, Immigration
Panelists:
Rosa M. Ertze, Partner, Corporate
Teresa Farah, General Counsel, Al Ahli Holding Group
Denyse Sabagh, Partner, Immigration
Social Media: Sharing and Showing in the Legal Industry
Tom Chen, Communications Specialist, Marketing and Business Development
Roundtable Series: The Science Fair
Diversity and Gender Disparity in the Evaluation Process
Moderators:
Dominica C. Anderson, Partner, Trial
Miguel de Leon Perez, Associate, Corporate
Origination Credit: How to Get It, How to Keep It
Moderators:
Thomas T. Loder, Partner, Trial
Manita Rawat, Partner, IP
Mentoring Doesn't Stop When Associates Become Partners
Moderators:
Terrance J. Evans, Partner, Trial
Robert M. Palumbos, Partner, Trial
The Zen of Law Firm Partnership: How to Make It and What to Do When You Get There
Moderators:
Eric R. Breslin, Partner, Trial
Sharon L. Caffrey, Partner, Co-Chair Trial Practice Group
George B. Vashon Lecture Series
In conjunction with the retreat, Duane Morris holds its annual George B. Vashon Lecture. In 2019, the firm explored the theme, "Feast or Famine: What the Legal Profession Is Doing for Social Justice." Kristen Clarke, President and Executive Director of the National Lawyers' Committee for Civil Rights Under Law, delivered the keynote speech. Joseph K. West, Trial Partner and Chief Diversity & Inclusion Officer, led a panel discussion of the keynote address with:
Ricardo Anzaldua, Executive Vice President, General Counsel and Corporate Secretary, Freddie Mac
Catherine Carr, Adjunct Professor, Penn Law School and Co-Chair, Civil Gideon and Access to Justice Task Force, Philadelphia Bar Association
Neil Steinkamp, Managing Director, Complex Situations Consultant, Stout
The 2018 retreat was held on April 27 and 28, and featured the theme of "Diversity Through the Looking Glass: Seeing What Our Clients See." Lisa Helem, Editor in Chief of The National Law Journal, delivered the keynote speech. Panels included:
What's the Code? The Keys to Tech Sector Success for Diverse Lawyers
What They're Seeing and What They're Doing
Bank on It! –The Changing Landscape in the Financial Services Sector
The Importance of LGBT Awareness
For the 2018 Vashon lecture, the firm presented the panel discussion, " From Lean In to Time's Up – The Corporate and Legal Landscape for Women." With introductory remarks by Duane Morris Chairman and CEO Matthew A. Taylor, the keynote speech by Stephanie Scharf, Chair of the ABA Commission on Women in the Profession and Joseph K. West serving as moderator, the panel featured Deborah DeHaas, Vice Chairman and National Managing Partner, Deloitte; Sandra A. Jeskie, Partner and Women's Impact Network for Success (WINS) Chair, Duane Morris LLP; Deborah Elam, Retired Chief Diversity Officer and President of the GE Foundation, General Electric Company; and Stephanie Scharf.
The 2017 retreat was held on May 6 and featured the theme of "Diversity and Inclusion: New Approaches for a New Era." Mark Roellig, Chief Technology and Administrative Officer at Massachusetts Mutual Life Insurance Company, gave the keynote speech on "The Value of Inclusion: Client Expectations, Firm Responsibilities." For the 2017 George Vashon Lecture, the firm presented the panel discussion, "Diversity and Inclusion in the Judiciary – A View From the Bench." With introductory remarks by Cyndie M. Chang and Joseph K. West serving as moderator, the panel featured Judge Theodore McKee, U.S. Court of Appeals for the Third Circuit, Judge Luis Felipe Restrepo, U.S. Court of Appeals for the Third Circuit, Chief Judge Solomon Oliver, Jr., U.S. District Court for the Northern District of Ohio and Judge Nannette Jolivette Brown, U.S. District Court for the Eastern District of Louisiana.
The 2016 retreat was held on May 21 and featured the theme of "Linking Success to Organizational Culture." Aracely Muñoz Petrich, Vice President of Development at the Minority Corporate Counsel Association, led Interactive Implicit Bias Training and Donald M. Remy, Executive Vice President of Law, Policy Governance, Chief Legal Officer at the NCAA, spoke on the "Intersection of Diversity, Culture, Entertainment and Sports." George B. Vashon Guest Lecturer was David B. Wilkins, Lester Kissel Professor of Law, Vice Dean for Global Initiatives on the Legal Profession, Faculty Director, Center on the Legal Profession, at Harvard Law School. He spoke on the topic "Why Are There (Still) So Few Black Lawyers in Corporate Law Firms? A 20-Year Retrospective and Some Thoughts About the Future," which was followed with a lively panel discussion moderated by Joseph K. West, Partner and Chief Diversity & Inclusion Officer at Duane Morris.
In 2015, the Diversity & Inclusion Retreat featured Fred Maahs, Senior Director of Community Investment, National Partnerships at Comcast, Vice President, Comcast Foundation, and former chair of the American Association of People with Disabilities, who spoke on the 25th Anniversary of the Americans with Disabilities Act and related current legal and social issues.
In 2015, our guest lecturer for the Vashon Lecture was Dean Wendell Pritchett, Interim Dean and Presidential Professor, University of Pennsylvania Law School Donna Cooper, Executive Director, Public Citizens for Children and Youth (PCCY), moderated the discussion "What Do We Mean When We Say Education Is a Civil Right?" with panelist Judge Wendy Beetlestone, Federal Judge, U.S. District Court for the Eastern District of Pennsylvania, Anthony Hardy Williams, State Senator, Pennsylvania and Lisa Scruggs, Partner, Duane Morris LLP.
In 2014, our guest lecturer was The Honorable Theodore A. McKee, Chief Judge, United States Court of Appeals for the Third Circuit. Renée Cardwell Hughes, CEO, American Red Cross Southeastern Pennsylvania Chapter, moderated a panel that included Robert W. Bogle, President and Chief Executive Officer, The Philadelphia Tribune, Zane D. Memeger, U.S. Attorney for the Eastern District of Pennsylvania and Eric R. Breslin, Partner, Duane Morris.
In 2013, our retreat guest lecturer was Debo P. Adegbile, Special Counsel, NAACP Legal Defense and Educational Fund, Inc. Dean and Bernard G. Segal Professor of Law Michael A. Fitts, University of Pennsylvania Law School, moderated a panel that included Harold Jackson, Editorial Page Editor of The Philadelphia Inquirer, and Jennifer R. Clarke, Executive Director of Public Interest Law Center of Philadelphia. Nationally known consultants Dr. Arin N. Reeves and Kathleen B. Nalty also engaged the group on enhancing firm culture through diversity and inclusion.
In 2012, retreat guest speakers included Joseph K. West, President and CEO, Minority Corporate Counsel Association and Kenneth Gamble, Chairman, Universal Companies; Chairman, Philadelphia International Records; and Co-Founder of TSOP (The Sound of Philadelphia). The Vashon topic in 2012 was "The Law & Politics of Affirmative Action." Randall L. Kennedy, the Raymond Pace and Sadie T.M. Alexander Visiting University of Pennsylvania Professor of Law in Civil Rights, the Michael R. Klein Professor of Law at Harvard, and award-winning author, was the guest lecturer. In addition, Duane Morris invited a panel moderated by David L. Cohen, Executive Vice President at Comcast Corporation, to comment on the positions taken by Professor Kennedy. The panelists included Joanne Epps, Dean and Professor of Law, Temple University Beasley School of Law; Sharmain Matlock-Turner, President and CEO, Urban Affairs Coalition; and Thomas Servodidio, Duane Morris partner and chair of the Employment, Labor, Benefits and Immigration Practice Group.
In 2011, guest speakers included Don H. Liu, Corp. Senior Vice President, General Counsel and Secretary, Xerox Corporation; Daniel R. Biddle and Murray Dubin, authors of Tasting Freedom; and Tommy M. Shi, Esq., Diversity and Inclusion Officer, Mercedes-Benz USA, LLC. In 2010, guest speakers included Mayda Prego, Senior Counsel, Chevron Corporation's Global Downstream/Latin America & Caribbean Regional Unit, and Norma Romero-Mitchell, President of Benefits Plus Consulting Group, Inc.
In 2009, our diverse attorneys and diversity and inclusion committee members attended a dinner at Philadelphia City Hall, featuring speaker Philadelphia Mayor Michael Nutter.
In 2008, our guest speaker was Wendy Shiba, Executive Vice President, General Counsel & Corporate Secretary of KB Home. In 2007, our guest speaker was Douglas Gaston, Senior Vice President and General Counsel of Comcast Cable.
HRC Names Duane Morris as a "Best Place to Work for LGBTQ Equality" with a 100 Percent Rating on the 2020 Corporate Equality Index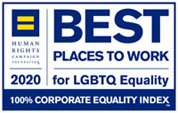 For the third consecutive year, Duane Morris LLP received a score of 100 percent on the Human Rights Campaign Foundation's 2020 Corporate Equality Index (CEI), the nation's premiere benchmarking survey and report measuring corporate policies and practices related to LGBTQ workplace equality. Duane Morris LLP joins the ranks of more than 680 major U.S. businesses that also earned top marks this year.
The results of this year's CEI showcase how 1059 U.S.-based companies are not only promoting LGBTQ-friendly workplace policies in the U.S., but helping advance the cause of LGBTQ inclusion in workplaces abroad. Duane Morris LLP's efforts in satisfying all of the CEI's criteria earned a 100 percent ranking and the designation as a Best Place to Work for LGBTQ Equality.
The 2020 CEI rates companies and top law firms on detailed criteria falling under five broad categories:
Non-discrimination policies
Employment benefits
Demonstrated organizational competency and accountability around LGBTQ diversity and inclusion
Public commitment to LGBT equality
Responsible citizenship
In 2019 and 2018, Duane Morris also earned a 100 percent score on the CEI and the distinction of being one of the "Best Places to Work for LGBTQ Equality."
Duane Morris Hosts a Conversation with Distinguished Alumnae
Duane Morris' Philadelphia Diversity & Inclusion Committee and Women's Impact Network for Success (WINS) hosted an event featuring four distinguished firm alumnae. The Honorable Marjorie Rendell, the Honorable Gene Pratter, Barbara Adams and Paulette Brown shared stories about their time at the Firm and discussed their extraordinary professional accomplishments.

Paulette Brown was a partner in the Employment & Immigration Practice Group at Duane Morris from 2000 to 2005. She went on to serve as president of the American Bar Association, making her the first woman of color to hold that office. Under her leadership, she created the Diversity & Inclusion 360 Commission to analyze the state of diversity and inclusion in the legal profession, the judicial system and the ABA. Ms. Brown also served as president of the National Bar Association, where she led a delegation that monitored the first free and democratic elections in South Africa.
Duane Morris Partner Lisa Scruggs Named to Crain's 2019 Notable Minorities List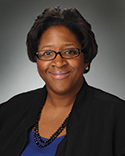 Duane Morris partner Lisa T. Scruggs has been recognized in Crain's Chicago Business list of Notable Minorities in Accounting, Consulting & Law 2019. Crain's writes:

At Duane Morris, Lisa Scruggs provides litigation and counseling work for education and school reform organizations, including charter and private schools. She has handled cases involving new school development, virtual education, teacher evaluation, school finance and parent/student civil rights. Scruggs joined Duane Morris in 2014 from Jenner & Block, where she was a partner. Scruggs was senior policy adviser to the CEO of Chicago Public Schools in 2004-06 and a member of the blue-ribbon commission to evaluate magnet and selective schools admission policy in 2010-11. Scruggs is a member of Duane Morris' Chicago office inclusion committee and was on the firm's Women's Impact Network for Success steering committee. She is on the advisory board of the Alliance of Public Charter Schools. For more information, visit the Crain's website.
Duane Morris WINS Recognizes Cyndie M. Chang for Efforts to Advance Women in the Legal Profession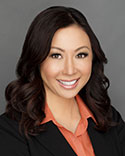 The Duane Morris Women's Impact Network for Success (WINS) has honored Cyndie M. Chang, managing partner of the firm's Los Angeles office, with the Margery Reed Professional Excellence Award at a ceremony during Duane Morris' annual firmwide meeting.

Cyndie M. Chang manages the firm's Los Angeles office, maintains an active practice, is a community leader, including serving as a board member for the National Association of Women Lawyers, Duane Morris' Partners Board, Loyola Law School, Los Angeles, and as past president of the National Asian Pacific American Bar Association) and still finds time to be a strong mentor to young lawyers.
John A. Nixon and Theresa A. Langschultz Named Best of the Bar: Philadelphia's Top Lawyers
The
Philadelphia Business Journal
selected partner
John A. Nixon
and associate
Theresa A. Langschultz
for inclusion in the "Best of the Bar: Philadelphia's Top Lawyers" list for their significant and recent achievements. Read the interviews on the
Philadelphia Business Journal
website
.
Duane Morris Partner and Chief Diversity and Inclusion Officer Joseph K. West Named Recipient of Chambers and Partners' Inaugural Lifetime Achievement Award: Diversity & Equality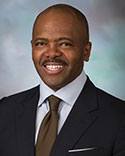 At the 2019 USA Chambers Diversity and Inclusion Awards on June 6, 2019,
Joseph K. West
was honored as the inaugural recipient of the Chambers and Partners' Lifetime Achievement Award: Diversity & Equality for his commitment to advancing diversity and inclusion.
Duane Morris Hosts Civil Rights Icon Fred Gray, Esq.
On April 5, 2019, Duane Morris was honored to host a talk and reception with Fred Gray, Esq., the noted trial attorney, minister and former elected official who represented Dr. Martin Luther King, Jr. and Rosa Parks and argued a number of landmark civil rights cases, including:
Browder v. Gayle, which integrated the buses in the city of Montgomery, 1956
Gomillion v. Lightfoot, which opened the door for redistricting and reapportioning legislative bodies across the nation and laid the foundation for the concept of "one man, one vote"
William v. Wallace, which resulted in the court's ordering the state of Alabama to protect marchers as they walked from Selma to Montgomery to present grievances as a result of being unable to vote
Mitchell v. Johnson, one of the first civil rights actions brought to remedy systematic exclusion of blacks from jury service
Lee v. Macon, which integrated all state institutions of higher learning in Alabama under the control of the state Board of Education, as well as most elementary and secondary school systems.
Speakers for the event included Matthew A. Taylor, Chairman and Chief Executive Officer, Duane Morris LLP; Nolan A. Atkinson, Jr., Chief Diversity & Inclusion Officer, City of Philadelphia; and Joseph K. West, Partner and Chief Diversity & Inclusion Officer, Duane Morris LLP.
Duane Morris Goes Purple in Support of LGBT Youth

Every year on Spirit Day, Duane Morris turns its website purple to support LGBT youth and the Gay & Lesbian Alliance Against Defamation's (GLAAD) anti-bullying campaign. The Daily Report's ATLaw blog recognized that Duane Morris led the way among law firms in this consciousness-raising effort, being the only firm listed as a participant as far back as 2012. Since then, other law firms have joined Duane Morris and the many well-known companies who pledge to go purple each October. Duane Morris attorneys are active in organizations that support LGBT inclusion, from the workplace to the broader community. Attorneys at Duane Morris have taken an active role in LGBT networking groups and law associations, including the National LGBT Bar Association as well as local organizations, and have written on topics including transgender workplace law.
Diversity and inclusion are key components of the firm's recruiting and retention programs. In fact, Duane Morris was not only a recipient of the the Minority Corporate Counsel Association's presitigous award for innovative best practices by a law firm in Recruitment and Retention, the MCCA actually renamed it as the George B. Vashon Innovator Award further honoring a Duane Morris tradition.
Duane Morris actively participates in diversity job fairs, including the MCCA/Vault Diversity Career Fair, the Philadelphia Area Minority Job Fair, the Southeastern Minority Job Fair and the Hispanic National Bar Association Annual Job Fair Program, for which it has been a major sponsor. The firm interviews at historically black law schools, including Howard University, Texas Southern University, Southern University and North Carolina Central University.
Duane Morris uses women- and/or minority-owned executive search/recruiting firms in connection with lateral hires. Our efforts at improving recruitment of diverse attorneys were also noted by the Vault/MCCA Guide to Law Firm Diversity Programs, which singled out Duane Morris for being one of "only a handful of firms that engage minority- and/or women-owned search firms for lateral recruitment."
Duane Morris is also a full participant in the Philadelphia Diversity Law Group (PDLG), a consortium of major area law firms and corporations. This means that Duane Morris will hire a 1L student who comes from a diverse background for a summer clerkship at Duane Morris. Duane Morris is a founding member of PDLG. Duane Morris counts among its permanent associates two diverse students from the PDLG program.
In addition to the formal Duane Morris mentoring system, a requirement of all Diversity and Inclusion Committee members is to mentor one or two diverse associates in the firm. At Diversity and Inclusion Committee meetings, mentors provide feedback on how diverse associates are doing. The billable hours for each diverse associate are reviewed so that appropriate action can be taken. The goal of the committee is to be proactive and intervene whenever there is an associate who is experiencing difficulty for any reason.
Duane Morris LLP Supplier Diversity Policy
It is the policy of Duane Morris LLP that in acquiring goods and services we maintain an environment that promotes, increases and improves the quality of the overall participation of a widely diverse group of business enterprises. Duane Morris is committed to identifying diverse suppliers that can add value to our supply chain and provide an opportunity to increase our value to our clients. The Executive Committee of Duane Morris has assigned to the Chief Diversity Officer the responsibility for executive advocacy, support and oversight of the Supplier Diversity Initiative.
The Chief Operating Officer of Duane Morris shall select a Supplier Diversity Leader to manage and oversee this initiative for Duane Morris. The Supplier Diversity Leader shall develop a Supplier Diversity Initiative that includes goals, strategies, monitoring and plan for implementation.
The Supplier Diversity Leader and the Chief Diversity Officer shall jointly identify and establish annual supplier diversity goals. Either of them and/or their designee(s) shall represent Duane Morris externally with supplier diversity organizations and networks; serve as a recruiter for diverse suppliers and assist Duane Morris staff with achieving annual supplier diversity goals.
Duane Morris LLP Supplier Diversity Plan
Step I. Publish the Diversity Policy
The firm's approved Supplier Diversity policy has been posted on the firm intranet and on www.duanemorris.com.
Step II. Develop the firm's Supplier Diversity Plan
Definition – the Supplier Diversity Plan is the action plan which describes the sequence of steps through which vendor information passes from the time a new vendor is created until a decision is reached as to inclusion or exclusion in the diverse vendor data base. The firm is tracking and documenting Tier I (Direct Spend) Purchases from certified vendors meeting the criteria listed in 3. Components.
Purpose – the Plan will serve as a guide that defines the Firm's Supplier Diversity goals and steps necessary to achieve those goals. It is a dynamic tool and will be revised and expanded periodically.
Components – the Firm will count as diverse any vendor which is certified to be one or more of the following:

Minority-Owned (MBE);
Woman-Owned (WBE);
Disabled-Owned (DBE);
Veteran-Owned (VOB);
Service Disabled Veteran-Owned (SDVOB);
Small Disadvantaged-Owned (SDB);
Lesbian, Gay, Transgender, Bisexual-Owned (LGTB);
HUBZone Small Business.

Further information about each category is listed on the Supplier Classification Form, which is provided to new vendors for the purpose of collecting diverse information.

Any firm that completes and signs the Classification Form (or provides their own form) will be listed as Diverse in subsequent purchasing reports.
Implementation – Upon notice of creation of a new vendor, the Supplier Diversity Leader will send an Introductory Letter, blank Classification Form and business reply envelope to the vendor address listed with the account.

The Supplier Diversity Leader will compile the results of returned, completed Classification Forms and add relevant information to the vendor's profile.

In the event that Classification Forms are not returned within three weeks, a reminder will be sent.
Goals – the goals of the program, in terms of recognized Diverse Suppliers as a percentage of the total dollars spent for goods and services, will be determined and revised by the Supplier Diversity Committee. Our goal in 2011 is a diverse spend of Tier I (direct purchases) that exceeds 8.48%.
Reporting – reports will be provided upon request by the Supplier Diversity Leader for any time periods required, i.e. year to year, quarter by quarter, year to date, etc.

These reports contain graphs which detail the percentage of diverse spending by categories, diverse spending as a percentage of the whole and by categories within the Minority-Owned umbrella. See below.
Training – the Supplier Diversity Leader will offer training upon request to attorneys and staff that express an interest in assisting with the Supplier Diversity Program.
Oversight – Oversight for the Supplier Diversity Plan is the responsibility of the Supplier Diversity Leader, reporting to the Director of Office Services, the Chief Operating Officer and the Chief Diversity Officer.
Promotion – A plan for promoting the Supplier Diversity Program internally and externally will be developed by the Supplier Diversity Committee.
Looking forward – The Purchasing Department currently collects Tier II Supplier Diversity data. A program to expand this program to other administrative departments will be pursued.